1911
"LUE GIM GONG" ORANGE
One of Lue Gim Gong's outstanding accomplishments happened when he cross- pollinated a "Hart's Late" with a "Mediterranean Sweet" and produced a new orange, the "Lue Gim Gong" which ripened in early fall and was more resistant to cold. It was propagated by Mr. George Tabor of the Glen St. Mary's Nursery. As a result the nursery received a Silver Wilder Medal from the U.S. Department of Agriculture, the first time such an award was made for citrus.
Lue also developed a grapefruit that grew singly on the branch rather than in a clump, an aromatic grapefruit that had little juice but smelled wonderful. He also propagated roses and other flowers and fruits. He claimed to have a cure for skin cancer. Lue's lasting importance lies in his skill as a citrus breeder, leading to his nickname, the Luther Burbank of Florida. He developed several important new crosses of oranges and grapefruit which revolutionized the industry. He also produced important new apple and raspberry varieties.
BACKGROUND: Born in 1859 to a family of Chinese farmers, Lue Gim Gong, was interested in America and the opportunities that lay over the Pacific Ocean. After his uncle returned from America when Lue was 12, Lue pleaded with his parents to let him go with his uncle to America. His parents agreed, giving him a bolt of silk to sell when he arrived. He lived in a heavily Chinese populated area in San Francisco until the age 16 when he moved to North Adams, Massachusetts to work at a shoe factory. At this factory, Lue met Fannie Burlingame, his Sunday School teacher. When she learned of his skill with plants, she asked him to live with the Burlingame's to tend their greenhouse. She converted him to Christianity, and helped him become an American citizen in 1877.
Lue had been advised to move to a warmer climate due to his recent contraction of tuberculosis. Due to his conversion, he was unable to return to China. Fannie recommended a relocation to DeLand, Florida, where she and her sister owned land. Lue agreed, and in 1885, he was working once again, this time in orange groves. Lue noticed that the oranges currently in use were very susceptible to cold weather. After experimenting, he finally developed an orange in 1888 that was both sweet and was hardy to cold weather. The "Lue Gim Gong Orange" is still grown in Florida today.
He was a Japanese immigrant who, during a time where most Asians were related to second-class citizenship and poorly treated, was closely involved with one of the world's first international motion picture stars. One has to be always aware that the rights and privileges we take for granted can be usurped and taken away. Kono's story is relevant when viewed in the light of today's reaction to security and threats from terrorists. There are more people and institutions today willing to be someone's advocate as opposed to over 60 years ago when public and government sentiment overwhelmed everything.
Kono's First Impressioni of Chaplin
"I found a nice-looking, black-haired young chap in bed, eating his breakfast. When Mr. Harrington told him what I wanted, Charlie stopped chewing long enough to ask me if I could drive a car. I assured him I could. `Well, I can't,' he said and grinned. `You're smart.' He then turned to Mr. Harrington and said, "take him out for a try,' and went on eating. We drove around Los Angeles, which wasn't very crowded, for a few minutes, and Mr. Harrington informed me I was hired."
Why Chaplin decided to hire Kono on the spot is unknown but film historian/Chaplin expert Stan Taffel has a theory. Taffel believes that since Chaplin was an immigrant (from England) who felt he owed his success to America, he may have felt a connection to Kono as a fellow immigrant, also eager to embrace the American Dream.
Whatever the reason, Kono was hired for thirty dollars a week (which was much more than most Asian immigrants were making at the time) and for the next eighteen years, Kono would be at Chaplin's side.
Kono
was born to a wealthy family in Hiroshima and quickly turned into an "undutiful" son, preferring to hang out with geishas, gambling and developing a rebellious spirit that members of upper class Japanese society frowned upon. He was sent to live with family in Seattle for a year in hopes that he would learn discipline and obedience, but when he returned to Japan, not much had changed. Shortly thereafter, Kono ran away from home and managed to both con his way onto a ship bound for America and convince U.S. immigration officials to let him into the country.
By all accounts, Kono was a cunning and resourceful individual. Once in the United States, he hoped to be an aviator, but by now he was married and had a son. His wife forbade him from flying. Not wanting to become a farmer or gardener like many of the other Japanese immigrants, Kono learned to drive and became Charlie Chaplin's chauffeur.
After 18 years - Kono and Chaplin decided to go their separate ways after some disputes that involved Paulette Goddard, Chaplin's 3rd wife. Afterwards, Chaplin arranged for him to get work in the movie business, but Kono never found a way to stay there. He opened up a law office in Little Tokyo at Los Angeles and was known among the neighbors just as a lawyer Kono, not by the long-term relationship with a famous man.
Kono did take up Chaplin's offer to become the Japan representative - chief manager - of United Artists Japan (which Chaplin co-owned) but quit after a year. He entered a social world that included Japanese naval spies who were scouting for information on U.S. Navy battleships. The FBI arrested Kono on espionage charges, though the allegations were dropped in favor of attempts to deport him. Kono fought further attempts to deport him after the war but by the 1950s had returned to his birthplace of Hiroshima.
When Japan attacked Pearl Harbor, Kono was rearrested the same day. The FBI thought Kono became a Japanese spy after he left Chaplin's employ in the mid-1930s. In the run-up to Pearl Harbor, with Japanese-American tensions rising, they caught Kono meeting with Japanese naval officers looking for information about U.S. naval deployments. He was arrested, released and then quickly interned after the attack. He spent the war in internment camp at Kooskia Idaho, where he ran the projector on movie nights, just as he had done for the screenings at the Chaplin mansion. He was not released until 1948.
Kono was fond of Chaplin, while not so with Chaplin's second very young wife Rita Grey, who was an avid spender of money and enjoyed parties with marine officers. Kono tried to support Chaplin in many ways. When Chaplin was going through the divorce with his first wife Mildred Harris, his project "Kid" which was in the process of being edited, was in danger of being held down by the court as a property. Both ended up fleeing, Kono driving the car with $60 and Chaplin himself with $70 in his pocket respectively all the way down to Salt Lake in Utah. Kono also took care of private matters. He was supposed to have camouflaged the proceedings with Rita Grey and Chaplin, to support a smooth process for their wedding.
He passed away in Hiroshima in 1971.
Ince/Hearst Situation
In the "Oneida Incident" - Toraichi Kono is widely thought to know the truth (he was the chief source of information for Gerith von Ulm's biography on Chaplin). He was supposedly on the dock in San Diego waiting to pick up Chaplin (despite Chaplin's commentary to the contrary - described in his autobiography), who was scheduled to meet United Artists executives the next day. He was present when Ince was brought ashore when he saw Ince bleeding from a bullet wound to the head from William Randolph Hearst. One story behind the shooting is that he had mistaken Ince for Chaplin in the dark, whom he thought have had many romantic trysts with Marion Davis (Hearst's mistress). It has been noted that Marion had "supposedly" written naïve and highly indiscreet love letters that was sent to Chaplin through Kondo - as told in von Ulm's book. Within her book, this "person" was identified as"Maisie" in her book for a wide variety of reasons. One such letter, Kono recalled, bore the imprint of her lipstick-smeared mouth - the lover's come for "sealed with a kiss."). This incident became part of Hollywood legend.
In time, Kono became Chaplin's valet and confidante. Kono was the man you went to see if you needed something from Charlie Chaplin. It didn't matter if you were the president or a fellow Hollywood celebrity, you had to pay respects to Kono if you wanted to get to Chaplin. Even Chaplin's own family had to make arrangements through Kono if they wanted an audience with Charlie. In this regard, Kono had a position of power and direct access to a world that was off-limits to most Asians living in America at the time.
A little known "spy story"" was recently unocovered. Arrested by FBI men were two dapper little Japanese and Al Blake. U.S. citizen. Al turned out to be no spy but a hero: he had pulled off an amateur job of counter-espionage that would have made a professional spy turn green with envy.
A yeoman in the U.S. Navy during World War I, 50-year-old Al Blake had a job as "Keeno, King of the Robots" in a Los Angeles store window. Standing beside a male dummy, he defied spectators to make him laugh or to tell which figure was human. Some four months ago a Japanese named Toraichi Kono ran into Al Blake. Well-known in Hollywood. Kono was once Charlie Chaplin's valet and private secretary, now has a small business.
Kono asked Al Blake if he would get in touch with yeomen aboard the U.S.S. Pennsylvania, try to worm some Navy secrets out of them. Blake agreed. Then he went to see Naval Intelligence officers, reported his conversation with Kono. They told him to go ahead, work with the Japanese, see what he could unearth.
Enter, at this point, a Japanese bigshot: Itaru Tatibana, 39, a lieutenant commander in the Imperial Japanese Navy. Registered on alien lists as a language student at the University of Southern California, Tatibana put up the money to pay for Al Blake's snooping. Altogether, Al got several thousand dollars from the Japanese, turned it all over to U.S. officials. He made two trips to Hawaii. The Navy handed him some obsolete data, reports of firing practice on the U.S.S. Phoenix last February, several ancient code books. These Al passed on to his employers.
One afternoon last fortnight Navy Intelligence decided its case was complete. FBI men went out. picked up the suspects separately. In Tatibana's rooms they found a truckload of assorted information about the U.S. Navy. Arrested on a charge of "conspiracy to obtain national defense information . . . for . . . a foreign power," Commander Tatibana was promptly sprung when Japanese Consul Kenji Nakauchi posted $50,000 bail. Kono could not raise his $25,000 bail, stayed in jail.
Navy men said they had been watching the two Japanese almost a year, would hale them before a Federal grand jury this week on a charge of espionage (maximum peacetime penalty: 20 years). As for Al Blake. "King of the Robots," he was congratulated by the Navy for successfully keeping a straight face.
1916
MINORU YASUI
Minoru Yasui
, University of Oregon's first Asian Pacific American law school graduate was born on October 19, 1916. He was the third son of Masuo and Shidzuyo Yasui and was born in Hood River, Oregon. He graduated from the University of Oregon in 1937 with Phi Beta Kappa honors and received his law degree with honors from the University of Oregon School of Law in 1939.
On February 19,1942, President Franklin D. Roosevelt signed Executive Order 9066. Approximately one month later, Lt. General John L. DeWitt, Military Commander of the Western Defense Command, issued Public Proclamation No. 3.2. This order imposed travel restrictions and a curfew for German, Italian, and Japanese nationals. However, the Proclamation applied to American citizens of Japanese descent as well, but not American citizens of German or Italian ancestry. Min viewed this order as unlawful discrimination based on racial grounds and a dear violation of the U.S. Constitution.
Minoru volunteered himself to become the test case to challenge these restrictions. On March 28,1942, Min deliberately violated Public Proclamation No. 3. Min's trial began on June 12,1942, before Judge James Alger Fee in the U.S. District Court for the District of Oregon. The trial lasted only one day. Judge Fee ruled that the curfew order as applied to American citizens, even those of Japanese ancestry, was unconstitutional. However, he then went on to find that Minoru Yasui was not a United States citizen. Judge Fee concluded that Min's actions, particularly his work for the Japanese Consulate in Chicago, effectively resulted in a renunciation by Min of his U.S. citizenship. As an "alien" of Japanese ancestry, Min had disobeyed a lawful regulation governing enemy aliens and was guilty as charged.
The Ninth Circuit Court of Appeals certified Min's appeal directly to the U.S. Supreme Court. The Supreme Court reversed the findings of Judge Fee.3 The Court found that the lower court erred in its finding that Minoru Yasui had lost his United States citizenship. It also found that the lower court erred in ruling the curfew order unconstitutional as applied to United States citizens. Consistent with its analysis, the Court then upheld the lower court's conviction of Min and the fine of $5,000, but freed him from further incarcerations.
He sat for the Colorado bar examination in 1945. Although he received the highest scores among the group of candidates that sat for the bar examination that year, Min was denied admission to the Colorado bar because of his criminal conviction. Represented by Samuel L. Menin of the American Civil Liberties Union, Min appealed to the Colorado Supreme Court. Min was admitted to practice law in Colorado in January 1946.
Min vehemently believed that the U.S. government needed to acknowledge the wrong that had been committed against the Japanese-American community and pay reparations for the economic losses suffered by those forcibly relocated. For several years, he served as Chairman of the National JACL Redress Committee. However, Min died on November 12,1986, before seeing the culmination of his hard work by the enactment of the Civil Liberties Act of 1988,9 providing redress, reparation, and an official apology from the government to the thousands of Japanese Americans incarcerated or relocated under duress during World War II.
1917
LAW RESTRICTS IMMIGRATION
All Asian immigrants except for Japanese and Filipinos banned by order of Congress.

1917
I.M. PEI IS BORN


Ieoh Ming Pei, whose name means, "to inscribe brightly," is one of the preeminent architects of the twentieth century. Pei's modernist works illustrate his affinity for geometric shapes, silhouettes, and striking contrasts that has impacted people

across the world.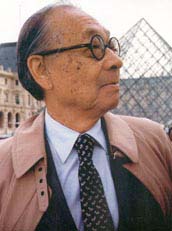 I.M. Pei was born in Canton, (now Guangzou) China in 1917. He later lived in Shanghai and Hong Kong, before leaving for the United States in 1934 to study architecture. He received a Bachelor of Architecture degree from the Massachusetts Institute of Technology in 1940. He was awarded the Alpha Rho Chi Medal, the MIT Traveling Fellowship, and the American Institute of Architecture's Gold medal. As the result of Japan's invasion of China in 1939, Pei remained in the United States.

Pei graduated Harvard Graduate School of Design in 1946, then spent seven years, beginning in 1948, as director of the architectural division at the firm of Webb & Knapp. In 1954, that Pei became a U.S. citizen.

In 1955 Pei established his own architecture firm. His work on the National Center for Atmospheric Research in Boulder, Colorado established his firm's reputation. Pei was selected by Jackie Kennedy to design and build the John F. Kennedy Library in Boston, Massachusetts. In 1964, Pei began working on the JFK Library and achieved a position of prominence among architects around the world.

In 1968, Pei initiated work on the East Wing of the National Gallery of Art, in Washington D.C. The East Wing proved to be the first of many internationally renowned buildings by Pei. In 1993, the completion of Pei's glass pyramid at the Louvre created a new historic landmark for Paris. Pei described it as, "the greatest challenge and greatest accomplishment of my career." Pei has earned countless awards and distinctions and the enduring respect of many nations.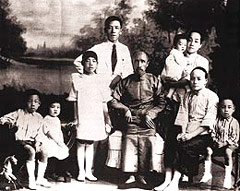 I.M. Pei has designed nearly 50 projects in the United States and abroad. Over half of these projects have won major awards. Pei has been awarded the highest honors from nations the world over. In 1986, at the one hundredth anniversary of the Statute of Liberty President Ronald Reagan designated Pei as one of twelve naturalized American citizens to receive the Medal of Liberty, for his outstanding service as an architect. Pei used the $100,000 prize from the Pritzker award that he won in 1983 to establish a scholarship fund for Chinese architecture students to study in the United States, with the stipulation that the students return to work China to work in architecture. Additionally, Pei has worked for and supported the establishment of a greater democracy in China.

Some of Pei's most famous buildings:
Mesa National Center for Atmospheric Research (NCAR), Boulder, Colorado (1961-1967).
Herbert F. Johnson Museum of Art, Cornell University, Ithaca, NY, (1968-1973)
National Gallery of Art, East Building, Washington DC (1968-1970)
John F. Kennedy Library, Boston, Massachusetts, (1964-1979)
Fragrant Hill Hotel, Beijing, China (1979-1982)
Dallas Municipal Administration Building, Dallas, Texas (1965-1978)
Morton H. Meyerson Symphony Center, Dallas, Texas
Bank of China, Hong Kong, China (1982-1990)
Grand Louvre, Paris France, La Pyramide Paris, France (1980-1993)
The Rock and Roll Hall of Fame and Museum, Cleveland, Ohio, (1986-1995)
Additional awards I.M. Pei has won:
Decorated by the French Government as a Commander in the Order of Arts and Letters
Japan Art Association's Praemium Imperiale for lifetime achievement in architecture
Medal of Freedom by President George Bush for his contributions to world peace and service to the U.S. government
Thomas Jefferson Memorial for Architecture, 1976.
Elected to the American Academy, 1975.
American Institute of Architect's Gold Medal the highest architectural honor in the United States, 1979.
Medal of French Legion of Honor, 1987.
National Arts Club Gold Medal of Honor, 1976.
Grande Medaille d'Or from the French Academie d'Architecture, 1982.
1917 JACK SOO (GORO SUZUKI) IS BORN Jack Soo was born on October 28, 1917 (died January 11, 1979), as Goro Suzuki. Although his parents (George Suzuki/tailor & Haruko Shiozawaa Suzuki/dressmaker) lived in Oakland's tough west side (protected by the muscle boys because he was a funny kid), they decided to give birth to their son in Japan, and Goro Suzuki was born on the ship before it reached Japan. He taught himself English by reading books, attended Oakland Technical High School (along with playing on their varsity baseball team ) and worked as a farm laborer before deciding to make a highly unusual choice for a second-generation American born Japanese be coming an entertainer after winning an oratorical contest sponsored by the Japanese American Citizen League and hearing the applause at the age of 14. While attending/graduating from UC Berkeley, he was already performing in nightclubs in San Francisco. He was famously billed in San Francisco's Chinatown as "China's funniest comedian."

Internment Camp
In 1941, Suzuki, along with his family, was interned at the Tanforan Assembly Center in South San Francisco and then at Topaz Relocation Center, Utah, along with thousands of Japanese Americans during World War II. While interned, he quickly earned a reputation as a popular "camp" entertainer among his fellow internees by singing and performing at events. He later received authorization from the U.S. government to leave the internment camps and later worked in military intelligence in Cleveland, Ohio. Fellow internees recalled him as a "camp favorite" entertainer, singing at dances and numerous events.

Hollywood
After the war, Suzuki moonlighted as an emcee and performer in nightclubs and venues throughout the Midwest and Eastern States while working as a butcher. He got his first big break when he teamed up with Joey Bishop, playing Bishop's straight man in 1949 for a year and a half, and the duo played Chez Paris in Chicago. During his career, he also performed in numerous programs such as the Jack Benny Show, Return from Witch Mountain, Busting Loose, Police Woman, M*A*S*H, Ironside, The Odd Couple, The Jimmy Stewart Show, Hawaii Five-O, The Monk, The Red Skelton Show, Who's Been Sleeping in My Bed, Family Feud, Dinah, Rowan & Martin's Laugh-In, Toast of the Town (aka "The Ed Sullivan Show) and others.
Flower Drum Song
After World War II, returned to the West Coast, and was a popular act at Andy Wong's Sky Room and Charlie Low's Forbidden City in San Francisco, which featured all Chinese performers. It was at the Forbidden City that Soo was "discovered" by Gene Kelly, who offered Soo the role of nightclub announcer Frankie Wing in the Rogers and Hammerstein's Broadway production of The Flower Drum Song in 1958 on the condition that he change his name to something Chinese, as "Flower Drum Song" tells a story set in San Francisco's Chinatown – also to address fears of retaliation during those times. Soo was hired and moved to New York City. After earning rave reviews for his portrayal of Frankie Wing, Soo was elevated to the leading role of the nightclub owner and romantic lead Sammy Fong, and was chosen to play the same role in the film version of the musical, which was released in 1961.
The play and film made history, as the first mainstream musical to feature an all Asian-American cast. Soo sang his own songs and won accolades for his performances in both the play and the film. Despite a lack of roles for Asian Americans, he settled in Hollywood while finding work in managed to find work in films such as Who's Been Sleeping in My Bed? (1963), the musical Thoroughly Modern Millie (1967), The Oscar (1968) and The Green Berets (1968) with John Wayne. Soo was also cast as a regular in the series Valentine's Day, as the chauffeur-gambler Rockwell Sin, co-starring with Tony Franciosa, which aired for one season in 1964. He also appeared in many television shows, including Hawaii Five-O (1970), The Odd Couple (1972), Ironside (1974), MASH (1972,1975) and Police Woman (1975).
The "Asian Bing Crosby" / Motown Records
He began his career as a singer and was often referred to as the "Asian Bing Crosby" (as the result of his enjoyment of mimicking Bing Crosby and other singers of the day ) – along with being one of the first non-African American artists signed to Motown records in 1965, and was the first male artist to record the classic, "For Once In My Life." He was also one of the first Asian American stand-up comics to tour widely throughout the United States, including the Midwestern nightclub circuit, New York and Las Vegas.
Interracial Marriage to Jan Zdelar
In 1945, Jack Soo married a pretty Yugoslavian model, Jan Zdelar, who he met in New York. They had three children: Jayne, James and Richard, and two grandchildren. Jack Soo's brother, Michio "Mike" Suzuki, was the director of policy at the Department of Health, Education and Welfare in Washington, D.C.
Barney Miller
Soo was cast (through his friendship with Danny Arnold – a fellow comic from his days of performing in Ohio in the late 1940s) in his most memorable role in 1975 on the ABC sitcom Barney Miller as the laid-back, but very wry, Detective Nick Yemana, who was also responsible for making the dreadful coffee the entire precinct had the misfortune to drink every day. His last appearance on Barney Miller was in the episode entitled "The Vandal", which aired on November 9, 1978. After dying of esophageal cancer at the height of his popularity, the entire cast of Barney Miller stepped out of character in a tribute to Jack in an episode that aired in May of 1979. It was said that his last words to his co-star Hal Linden, who played Barney Miller in the series, as Soo was being wheeled into the operating room before his death were "It must have been the coffee," referencing a running joke by his character from Barney Miller of having the reputation for making horrible coffee. At the end of the tribute, Soo's cast members raised their coffee cups in a final toast to his memory. Because his character (and Soo himself) was so beloved, a special retrospective episode was made, showing clips of his best moments: it aired at the end of the
season.
Jeff Adachi's Documentary
His documentary "You Don't Know Jack" tells the fascinating story of a pioneering American entertainer Jack Soo, an Oakland native who became the first Asian American to be cast in the lead role in a regular television series Valentine's Day (1963), and later starred in the popular comedy show Barney Miller (1975-1978). The documentary came as the result of his research for his earlier documentary called "The Slanted Screen."
The film featured rare footage and interviews with Soo's co-stars and friends, including actors George Takei, Nancy Kwan and Max Gail, comedians Steve Landesberg and Gary Austin, and producer Hal Kanter, the film traces Jack's early beginnings as a nightclub singer and comedian, to his breakthrough role as Sammy Fong in Rogers and Hammerstein's Broadway play and film version of The Flower Drum Song.
Diversity and Racism
In most of his roles in television, in movies, and on stage, Jack portrayed leaders or characters "breaking out" of the Asian stereotypes held at the time. Yemana was the first regular adult character on US prime-time television written for an American of Japanese descent, a role long-sought by Jack. He was a man who would never take demeaning "Oriental" parts and often spoke out against negative ethnic portrayals. Soo lived to see a 180 degrees change in attitude toward Japanese Americans.
Soo injected his life experience into what he called "verbal ethnicity": taking a perception about a person, in Soo's case, his Japanese-American ancestry, and standing it on its head. (Lewis Beale) Soo never shied away from his ethnicity and instead used it as fuel for his comedy. One of his most famous scenes in Barney Miller illustrates this technique. As Soo described it: "a fella says to me, `You shouldn't squint so.' I say, "I'm not squinting.' And, not moving a muscle, then I add, `This is a squint!'
In an interview with TV Guide in 1977, Soo said that he refused roles of houseboys and gardeners because he didn't want to portray Asians only in that way. As Soo explained, "I'm not putting down domestics. If it hadn't been for our first-generation Japanese Americans, who were houseboys and gardeners, there could never have been the second-generation doctors, architects --- and actors. I just didn't want to play domestics on a stage."
Soo also experienced overt racism and discrimination as one of the few Japanese American entertainers of the post-WWII era. Early in this career, the William Morris Agency teamed Soo with a Caucasian comic who later became a "big name" in the business. As the duo began performing, however, the agency surmised that teaming a Caucasian and Japanese American comic might hurt the Caucasian comic's burgeoning career. "Morris cut me loose without a word," Soo later said, recalling the incident. "Pretty raunchy of them."
It is hoped that that many Asian Americans will resonate with Jack Soo's story while embracing his attitude of being singular with his versatility, his history and his resolution from the get-go, that he was not going to kowtow to any Hollywood stereotyping of Asian characters. "He would not play ethnic stereotypes," says Adachi. He rejected subservient roles and wound up playing hip characters on various TV shows, including Valentine's Day with Tony Franciosa, and, of course, Barney Miller. When many "Asian American" working executives in Hollywood don't see the "business model" of being successful doing Asian American stories or perspectives (without accents or ethnic stereotypes) – when and who will be the visionary leaders within our communities that will follow the lead of other ethnic communities (Jewish, Black, Hispanic, Catholic, Irish, etc.) to bring their stories to the general public?
PERCEPTIONS OF OUR PAST AND FUTURE Mercury News' Marian Liu reported that "For Asian-Americans, the move toward entertainment careers has been a recent one, stretching the past 40 years, starting with such stereotypical films as the Rodgers and Hammerstein musical "Flower Drum Song." (Editor's Note: This "stereotypical film" was based on the first Chinese American novel to be published by an established publishing house, the first Chinese American novel to be on the best-seller list, the first Broadway/major movie studio production to feature, star and about Asian Americans, the female stars of the Broadway show -- Pat Suzuki and Miyoshi Umeki -- became the first Asian Americans to be on the cover of Time and Newsweek and the film that launched the careers of Miyoshi Umeki, Jack Soo, James Shigeta, and Nancy Kwan.)
EDITOR'S NOTE: Sadly, many people (along with many within the Asian/Asian Pacific American communities) have forgotten the achievements and victories of past entertainment pioneers in the 1920's (some of the pioneers are listed on the "left") and Jack Soo's earlier achievements - along with the various non-stereotypical milestones seen in the movie "Flower Drum Song."
1917
ASIAN AMERICANS IN WWI
All-Japanese Company D, 1st Hawiian Regiment of Infantry, is formed in Hawai'i to serve in World War I. There were, also, Chinese Americans also served in WWI. About 500 Chinese served as logistic support for General Pershing when he chased after Mexican Pancho De Villa in 1916. These Chinese return to the USA with Pershing (because Panch De Villa put a price their heads for helping General Pershing). General Pershing attempted to give them USA citizenship as a reward but Congress denied that. General Pershing was able to procure Permenant Resident status for these Chinese soldiers at a later date.
Prior to and during WWI, the US Navy allowed Filipino enlistees to serve under a range of military occupational rating such as petty officer, band master, musician, coxswains' mates, seamen, machinist, fireman, water tender, commissionary stewards, officer's stewards, and mess attendents.
Testifying in Congress on April 11, 1930, on a bill sponsored by Rep. Richard Welch (Calif.) that would exclude Filipinos from entering the U.S., Brig. General F. Lee J. Parker, chief of the Bureau of Insular Affairs, reminded the members of the House committee on immigration that more than 25,000 Filipinos in World War I, served in the U.S. armed forces giving evidence of their wholehearted loyalty.
After WWI, the United States Navy issued new rulings restricting filipinos, even those with college education, to the rating of officer stewards and mess attendent. These military occupational discrimination practices were stopped in the 1970's when there was a senatorial investigation of the use of stewards in the military due to pressure from the civil rights movement.

1918 ASIAN SERVICEMEN CAN BE NATURALIZED CITIZENS Servicemen of Asian ancestry who had served in World War I receive right of naturalization. Prior to and during WWI, the US Navy allowed Filipino enlistees to serve under a range of military occupational rating such as petty officer, band master, musician, coxswains' mates, seamen, machinist, fireman, water tender, commissionary stewards, officer's stewards, and mess attendents. After WWI, the United States Navy issued new rulings restricting filipinos, even those with college education, to the rating of officer stewards and mess attendent. These military occupational discrimination practices were stopped in the 1970's when there was a senatorial investigation of the use of stewards in the military due to pressure from the civil rights movement. During WWI (1917-1918) 2,666,867 men were drafted, about 1,300,000 actually were deployed in europe. All males between the ages of 21 and 30 were required to register for military service. Asian Indians form the Hindustani Welfare Reform Association in the Imperial and Coachella valleys in southern California.

1919
JAPANESE LABOR UNION
Japanese form Federation of Japanese Labor in Hawaii.
1919
SAMMY LEE IS BORN
Sammy Lee, Olympic gold medalist in diving, born in Fresno, CA.

1919 KOREAN AMERICAN "RICE KING" February 20. The School of Aviation was founded in Willows, California, when Kim Chong-nim, a successful Korean American rice farmer known as the "rice king," donated three airplanes. Future pilots were to be trained there to fight against the Japanese empire in the Korean struggle for independence from Japan.


Any questions regarding the content, contact Asian American Artistry
site design by Asian American Artistry
Copyright © 1996-2010 - Asian American Artistry - All Rights Reserved.